Kentucky Golf Association
Register to Play
2021:
All Kentucky Golf Association tournament contestants are required to join the KGA Player's Program prior to registration for a tournament.
The Kentucky Golf Association uses the USGA Tournament Management System (Golf Genius) to register all participants, administer and communicate policies and operate tournaments throughout the associate's multiple event schedule. All participants are required to establish an account and register for the KGA Player's Program prior to selecting and entering any of the 2021 scheduled events. Please use the link above to access these required elements.
If you are unsure of your player profile status, forgot your username, password/WHS number or are new to the online registration process, please see below for a list of frequently asked questions. If you prefer to talk to someone, please call our support line at (502) 243-8295.
***If you are registering for an account to compete in the Kentucky Open, Kentucky Senior Open, Kentucky Women's Open or the GHK Classics, you must move to the Kentucky PGA Register to Play page.
NOT A MEMBER OF THE KENTUCKY GOLF ASSOCIATION (No World Handicap System Index #)?
Get an Online Handicap
WHAT YOU NEED TO REGISTER FOR AN EVENT
1) Current Account (one that has been completed since March of 2019)
2) Sign In Credentials (Email and Password)
3) Active WHS Index Number
4) Valid Credit Card (Discover, Visa or Mastercard)
What time do entries close?
All entries close at 11:59 pm on the day of the published deadline.
How do I know if I have a current Player Profile?
If you have created an online profile since March 2019, that profile account will be active. If you have not completed a new profile in Golf Genius since that time, you will need to register and complete the form.
I'm new to the online registration process. How do I create a Player Profile?
To create a Player Profile you will need to click the registration button and follow the guidelines to complete a profile account.
How do I update my Player Profile information?
To update your Player Profile, just log into your profile with your current user name and password and then click on "Edit Profile" on the bottom of the screen.
I am trying to enter a USGA Championship, where is the link?
USGA Championships have to be entered via the USGA website.
Click Here to Register for the 2021 Player's Program
Quick Links
PARTNERS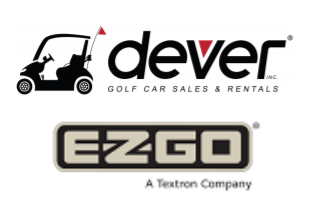 Golf House Kentucky Sponsors