Kentucky Golf Association
Championship FAQ's
What events do I have to qualify for?
Events that have qualifying rounds to enter the championship proper are as follows:
Kentucky Amateur Championship
Kentucky Open Championship
All other events do not require pre-qualifying. Sign up and you are in!
How many qualifying spots will there be at a particular qualifier?
The number of qualifying spots at any particular qualifier will be announced prior to the event. Determining the number of spots at the qualifiers has many factors such as the number of players in the qualifier and number of exempt players in the championship. Once these have been determined, the same percentage will be applied to each qualifying site field to determine how many qualifying spots are available.
Are practice rounds available prior to championships and qualifiers?
Yes. Information regarding practice rounds and how to schedule them will be available following the entry deadline for the event.
Are caddies allowed in KGA Championships?
Yes, caddies are permitted at all KGA championships. In events where carts are permitted, caddies are permitted to ride provided there is a seat open. A maximum of two (2) carts are allowed per group.
Can I try to qualify more than once?
You may attempt to qualify for the Kentucky Amateur Championship at one of the posted sites only once. However, if you are not successful, you may register (fee is same as original registration fee) and attempt to qualify at the "2nd Chance" site.
Are distance measuring devices allowed?
Yes, in all KGA events and USGA Qualifiers, a player may obtain information by using a device that measures distance only. If, during a stipulated round, a player uses a distance-measuring device that is designated to gauge or measure other conditions that might affect his play (e.g. gradient, windspeed, temperature, etc.), the player is in breach of Rule 4.3a(1), for which the first breach is the general penalty; and the second breach is disqualification, regardless of whether any such additional functions are actually used.
Can I make a grouping or starting time request?
No, you may not request groupings for KGA qualifiers and championships. You may request an "early starting time" or a "late starting time" and the KGA will do its best to honor your request, but there are no guarantees.
I signed up for a tournament, how do I know I am in?
If you signed up online, you will receive an automatic confirmation e-mail that you are entered in the event. You can always check the participants list by vising the tournament portal where a list of players already in the field will be displayed.
How do I know my starting time for a KGA qualifier or championship?
Starting times will be e-mailed to all registered players after the registration deadline, and will also be posted on the KGA website at kygolf.org. Starting times for subsequent rounds (if applicable) will be released as soon as the prior round(s) are complete and administrative work can be done.
Quick Links
PARTNERS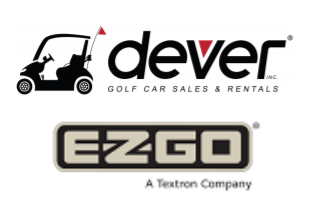 Golf House Kentucky Sponsors