PGA HOPE (Helping Our Veterans Everywhere)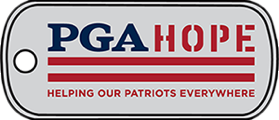 Kentucky's PGA HOPE programs provide all Veterans with FREE golf instruction taught by local PGA Professionals. The HOPE program is designed to provide golf as a therapeutic rehabilitation tool for all military Veterans. The lifetime sport of golf has proven to be an excellent outlet for activity and competition, but also allows Veterans to assimilate back into their community through the social interaction the game provides. Sessions include instruction, camaraderie and playing opportunities.
PGA HOPE 2022 INFORMATION
PGA HOPE Kentucky is expanding from two sites to three sites this year! Joining PGA HOPE Louisville (Quail Chase) and PGA HOPE Florence (World of Golf) is a new program, PGA HOPE Paducah (Country Club of Paducah). Registration at each facility is open at no charge! Sign-ups can be completed for each Chapter via the links below:
PGA HOPE Louisville (Quail Chase Golf Course)
PGA HOPE Florence (World of Golf)
PGA HOPE Paducah (Country Club of Paducah)
PGA HOPE FACTS
It is a fact that suicide is a major issue among military Veterans, with recent statistical studies showing that 22 Veterans a day commit suicide. PGA HOPE is working to change this statistic.
Participants of PGA HOPE programs include military Veterans living with physical or cognitive challenges such as Traumatic Brain Injury (TBI), Post-Traumatic Stress Disorder (PTSD) and amputees, among other challenges.
The Department of Veterans Affairs research and clinical experience verify that physical activity is important to maintaining good health, speeding recovery and improving overall quality of life. For many injured Veterans, adaptive sports provide their first exposure to physical activity after injury.
PGA HOPE programming is fully funded by PGA REACH and offered at NO COST for Military Veterans.
PGA HOPE has a Memorandum of Understanding (MOU) with the Department of Veterans Affairs, which enables Recreational Therapists to refer Veterans to the PGA HOPE program as a form of therapy.
PGA HOPE Kentucky Facebook Group
Participants of PGA HOPE Kentucky are encouraged to join our new Facebook group filled with other Veterans across the state who have engaged with the program. Whether you're looking for more information about the program or in need someone to fill out a foursome for a round of golf, this is the place to be.
CLICK HERE TO VIEW PAGE & REQUEST TO JOIN
PGA HOPE TESTIMONIALS
"I can see a golf ball, but I can't track it or see where it goes after I hit it. I'm able to play with a pro or another veteran in PGA HOPE though and they're able to point out to me where it went. It changed me from a person who would hit a golf ball to a person who could be good at golf. We work with one another and it feels similar to the camaraderie developed in the service. It feels so good helping others who went through the same things you did." ~Ted Palmer
"PGA HOPE is probably the biggest motivation I've found. I wouldn't say I was in a state of depression before I was in PGA HOPE, but I went to a session trying to get some of my mobility back and regain some of my physical attributes. Right away, I got challenged by my PGA Professional to try these different skills. The next day, I was swinging a golf club hundreds of times because I wanted to get better as a golfer and an athlete. I got hooked on golf, learned so many things about myself, and made some tremendous friends that I wouldn't have met without PGA HOPE." ~Gregory Mack, Jr.
Adaptive Golf Opportunities
Quick Links
PARTNERS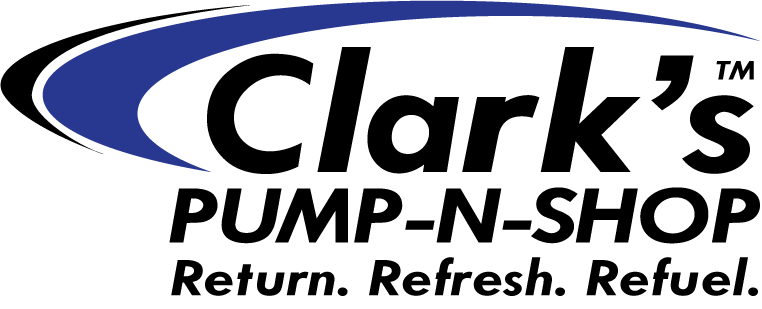 Golf House Kentucky Sponsors