General Information
Golf House Kentucky
1116 Elmore Just Drive | Louisville, KY 40245
Phone: (502) 243-8295
Fax: (502) 243-9266
---
Golf House Kentucky Staff Contacts
Sally Morgan, PGA - Executive Director
smorgan@kygolf.org | ext. 312 | Direct: (502) 805-6482
Connie Saner - Senior Director, Member Services
csaner@kygolf.org | ext. 307 | Direct: (502) 805-5915
Ethan Fisher, PGA - Director, Communications & Marketing
efisher@kygolf.org | ext. 308 | Direct: (502) 792-9703
Brad Martin - Director, Amateur Competitions
bmartin@kygolf.org | ext. 306 | Direct: (502) 805-5725
Ray Moehlman, PGA - Director, Professional Competitions
rmoehlman@kygolf.org | ext. 303 | Direct: (502) 805-5773
Barbara Peak - Director, Finance-Administration
bpeak@kygolf.org | ext. 301 | Direct: (502) 805-5914
Korey Philpot - Coordinator, Operations
kphilpot@kygolf.org | ext. 305 | Direct: (502) 912-9606
Hannah Randolph - PGA WORKS Fellow
hrandolph@kygolf.org | ext. 302 | Direct:
Erin Rowland - Coordinator, Foundation
erowland@kygolf.org | ext. 304 | Direct: (502) 694-8398
Michael Vick, PGA - Director, Junior Programs
mvick@kygolf.org | ext. 309 | Direct: (502) 805-5813
Section Field Staff
Kristi Egnot - PGA Jr. League Player Engagement Consultant
kegnot@pgahq.com | (561) 329-5501
Chelsea Guoynes, PGA - Player Engagement Consultant
crguoynes@pgahq.com | (469) 476-8146
Jim West, PGA - Career Consultant
jwest@pgahq.com | (561) 446-4928
---
About the Golf House Kentucky Staff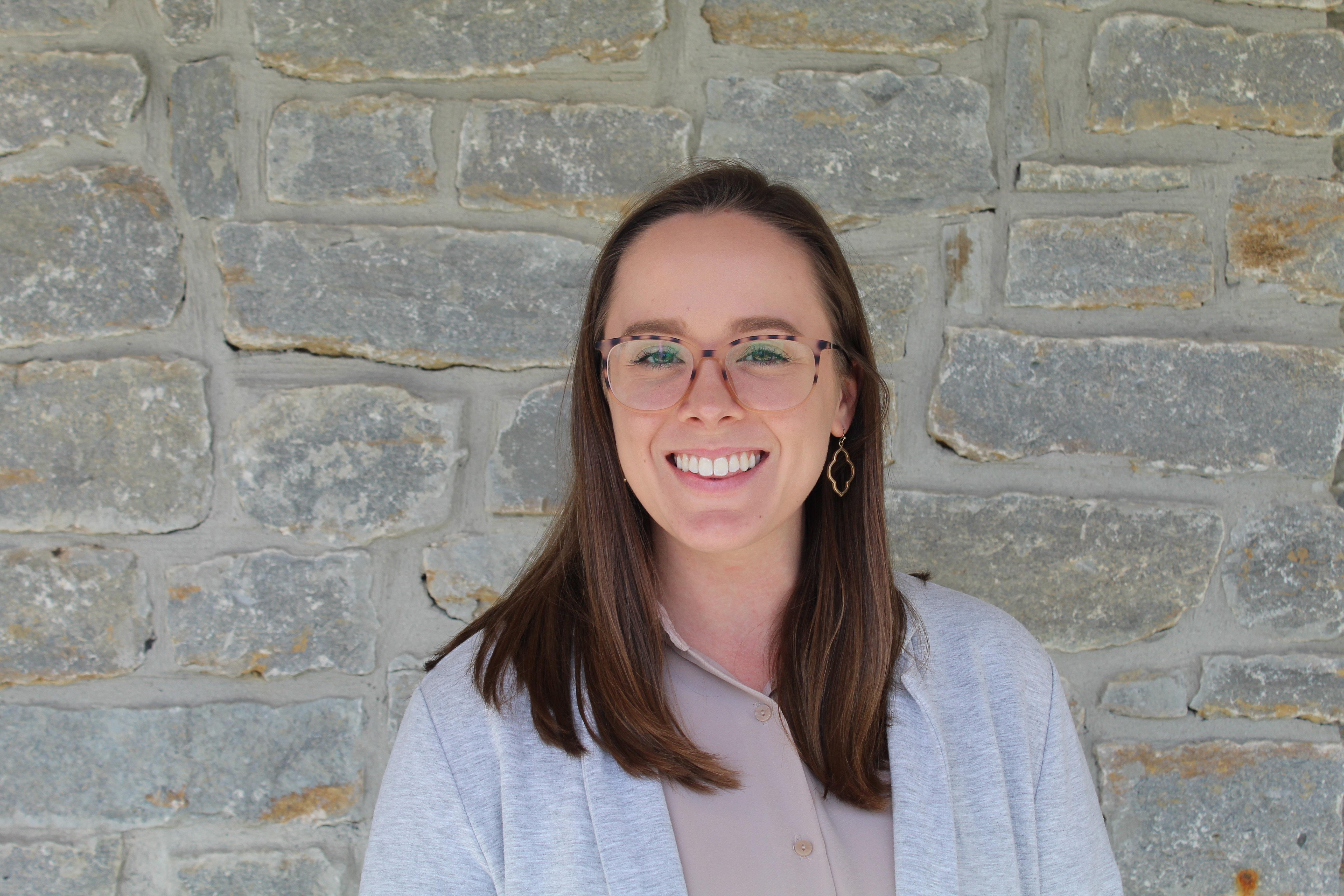 Sally Morgan, PGA was born in Bristol, Connecticut but raised in Milton, Georgia and has been in the south ever since. She graduated from the PGA Golf Management program at Mississippi State University in 2017 where she completed internships with the Tennessee PGA Section, PGA of America Headquarters and the PGA TOUR. After graduating, she became the Carolinas PGA Section's Director of Marketing; a title she held for three years before her hiring at Golf House Kentucky. Sally focuses on maintaining relations with the organization's sponsors, engaging with PGA Member activities, and assisting with growth-of-the-game activities including Youth on Course, PGA Jr. League and PGA HOPE. Sally is a lifelong fan of the Atlanta Braves, is obsessed with dogs, and enjoys spending her free time outside, reading, or trying new kinds of food and wine.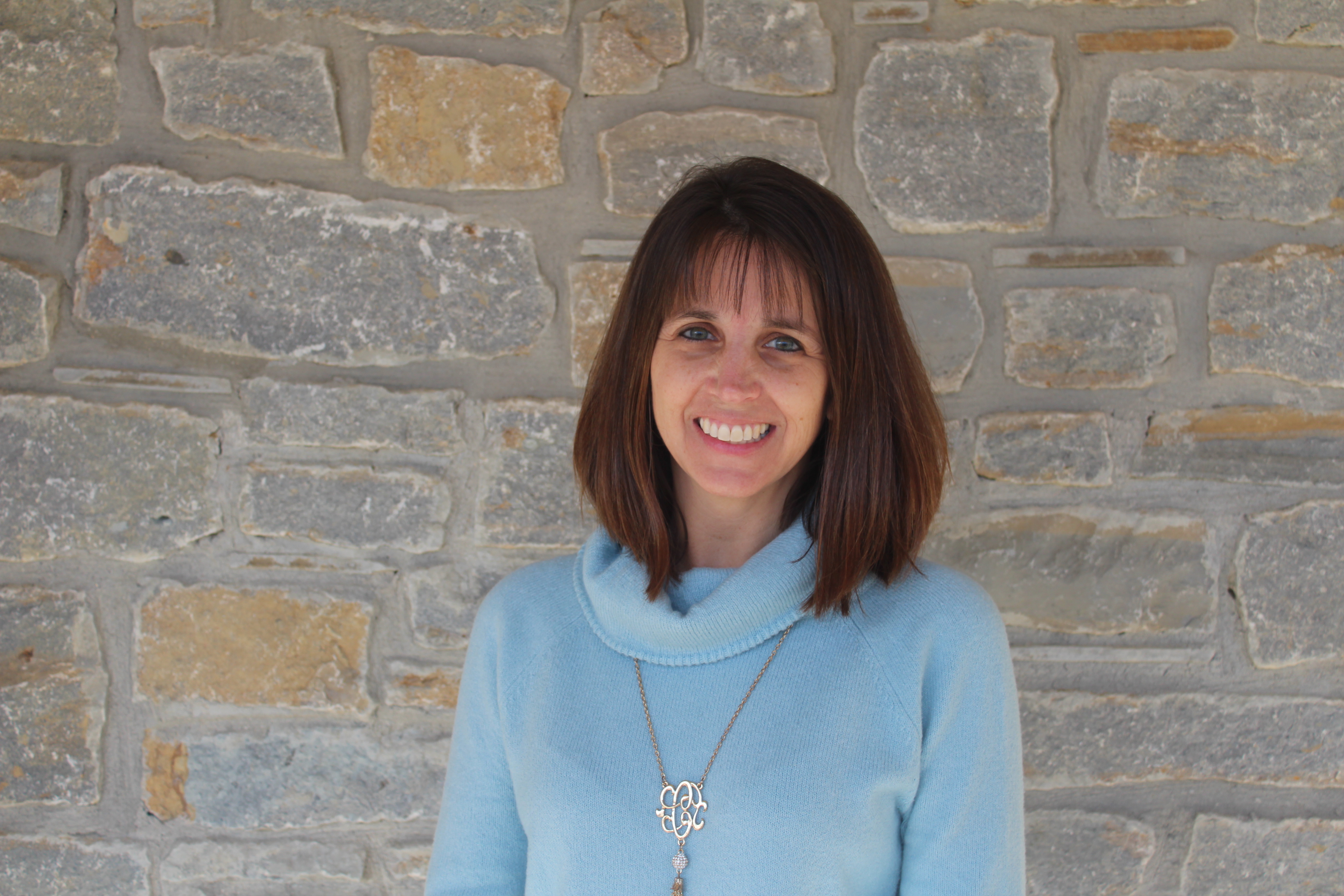 Connie Saner is originally from Loveland, Ohio and has lived in Louisville for the last 15 years. Her primary introduction to Kentucky began when she attended Northern Kentucky University where she studied marketing and business administration. As Senior Director of Member Services, she handles membership-related tasks for the KPGA and KGA and oversees many of the important events Golf House Kentucky hosts. Ironically, Connie does not play golf, but her husband is an avid player, while their children play a number of different sports. Cheering her kids on in their various sporting events, reading, and spending time with family are her favorite things to do.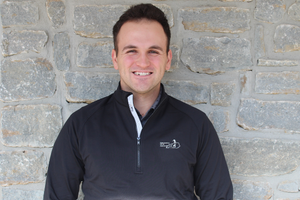 Ethan Fisher, PGA was born and raised in Denver, Colorado before studying marketing with a concentration in PGA Golf Management at Eastern Kentucky University. Ethan oversees the social media, promotion, news content, and website maintenance at Golf House along with hosting Golf Pod Kentucky. Before taking this role, he worked at The Golf Club at Bear Dance in Larkspur, Colorado, the Southern Ohio PGA, PGA Magazine, and the Southern Texas PGA. He was also part of the tournament staff at Augusta National Golf Club during the 2017 Masters. Ethan is a diehard fan of Denver's professional sports teams and considers the Broncos' Super Bowl 50 victory the greatest day of his life. Ethan avidly studies golf course architecture and hopes to one day lead the design or redesign of a golf course.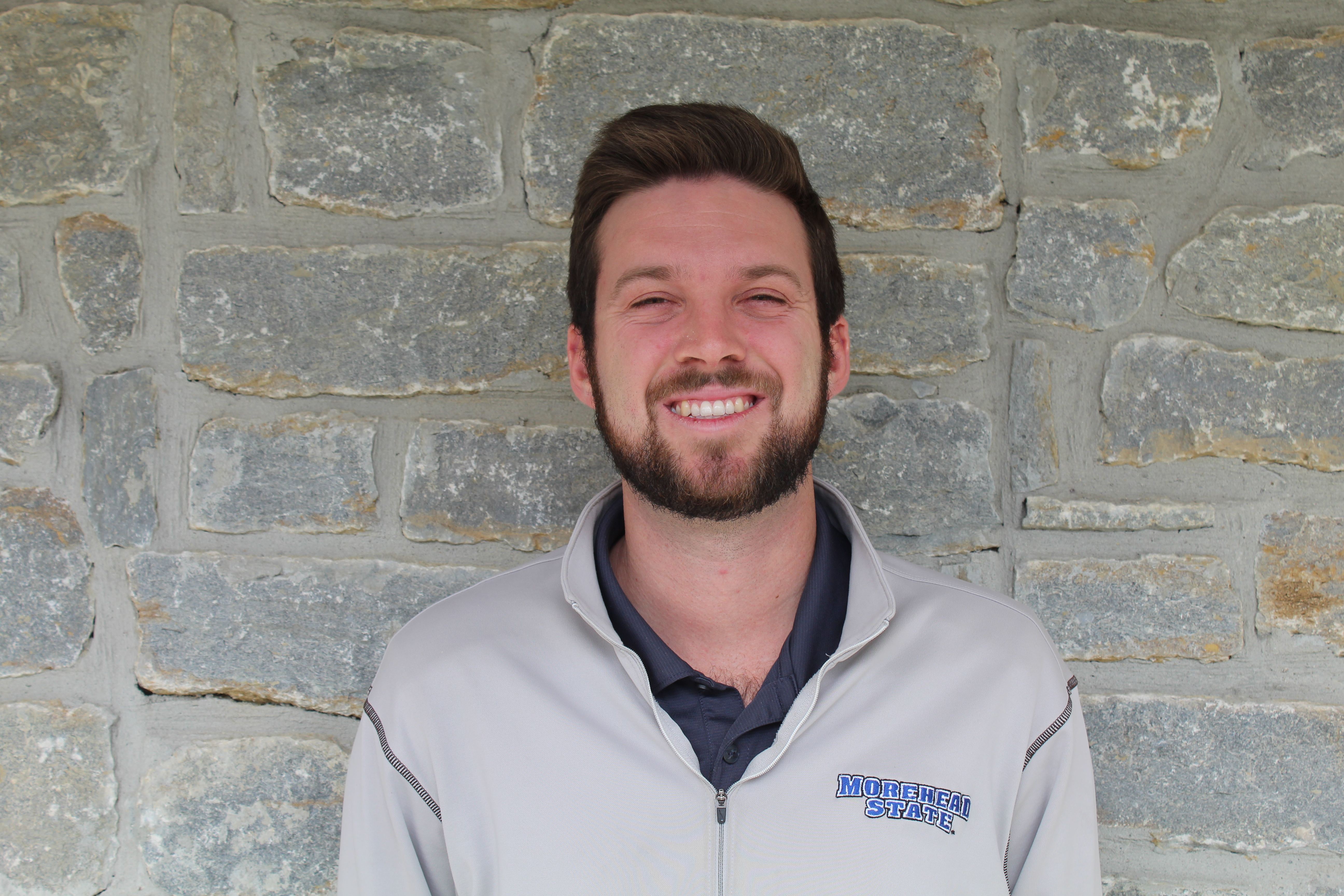 Brad Martin is originally from Lexington and graduated from Morehead State University where he studied business administration with a focus in marketing. He was also a member of the Men's Golf team during his time there. All KGA competitions and USGA qualifiers are led and organized by Brad. He also assists with professional events and occasionally junior events. Before accepting a job with Golf House Kentucky, Brad worked with the AJGA, the LPGA Tour, and the Southeastern Junior Golf Tour. Brad's biggest passion outside of golf is his love for basketball. He is an avid supporter of the Kentucky Wildcats and Boston Celtics, while also lucky enough to have the chance to shoot hoops in arenas such as Arizona State, Auburn, Clemson, Kansas, and UNLV. Brad once jumped off an 800+ foot tall building in Las Vegas and won the Bluegrass State games with Justin Thomas.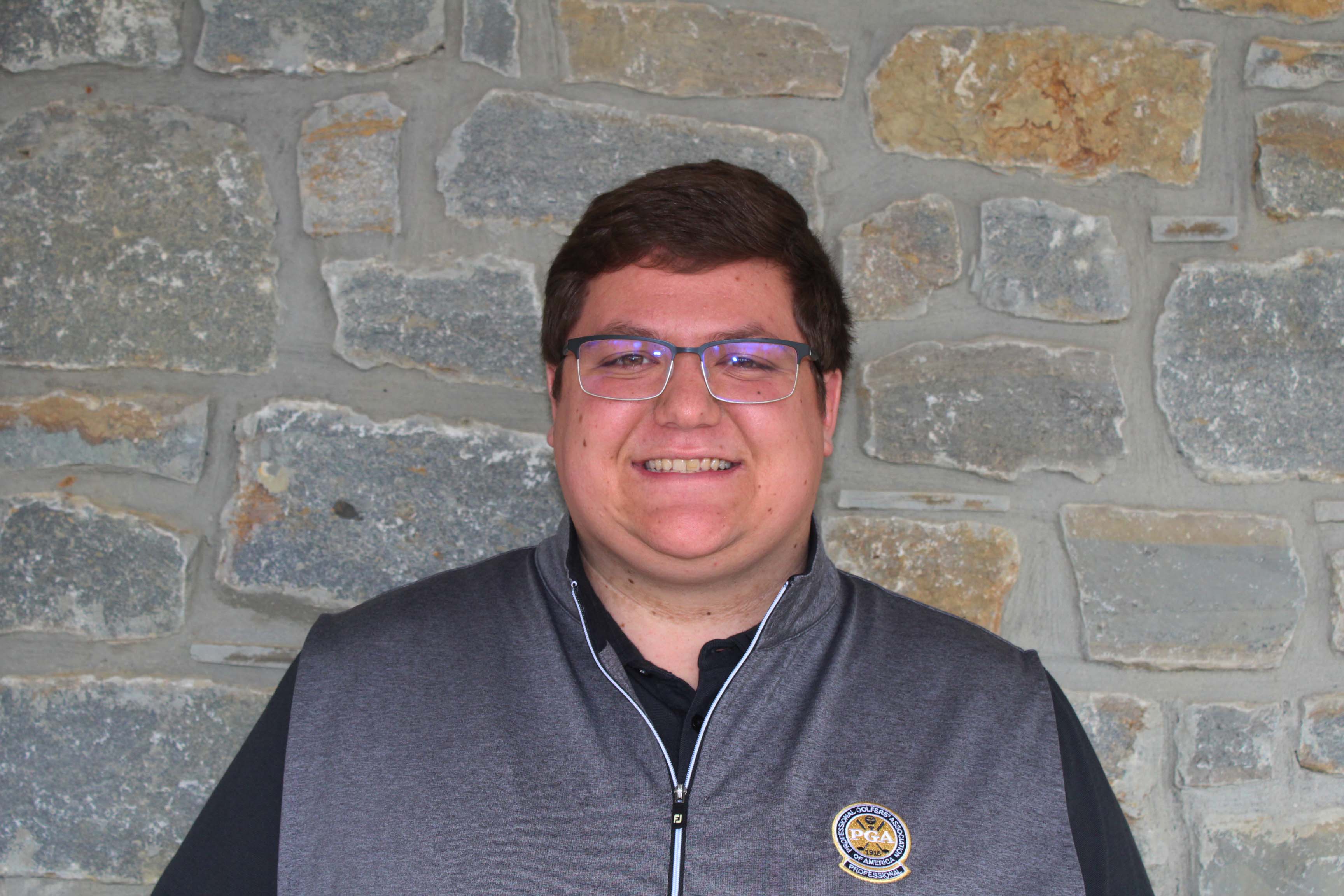 Ray Moehlman, PGA is the Director, Professional Competitions after serving the 2019 and 2020 seasons as Director, Junior Golf. He is originally from Edgewood and attended Eastern Kentucky University while majoring in marketing with a concentration in PGA Golf Management. He has previously worked at The Camargo Club, the Southern Ohio PGA, the PGA of America Championships Department, Valhalla Golf Club, and University of Louisville Golf Club. Off the golf course, you can find Ray playing ping pong, bowling or reading. He is a passionate Louisville Cardinals fan and dreams of one day playing golf at Fishers Island Club in New York.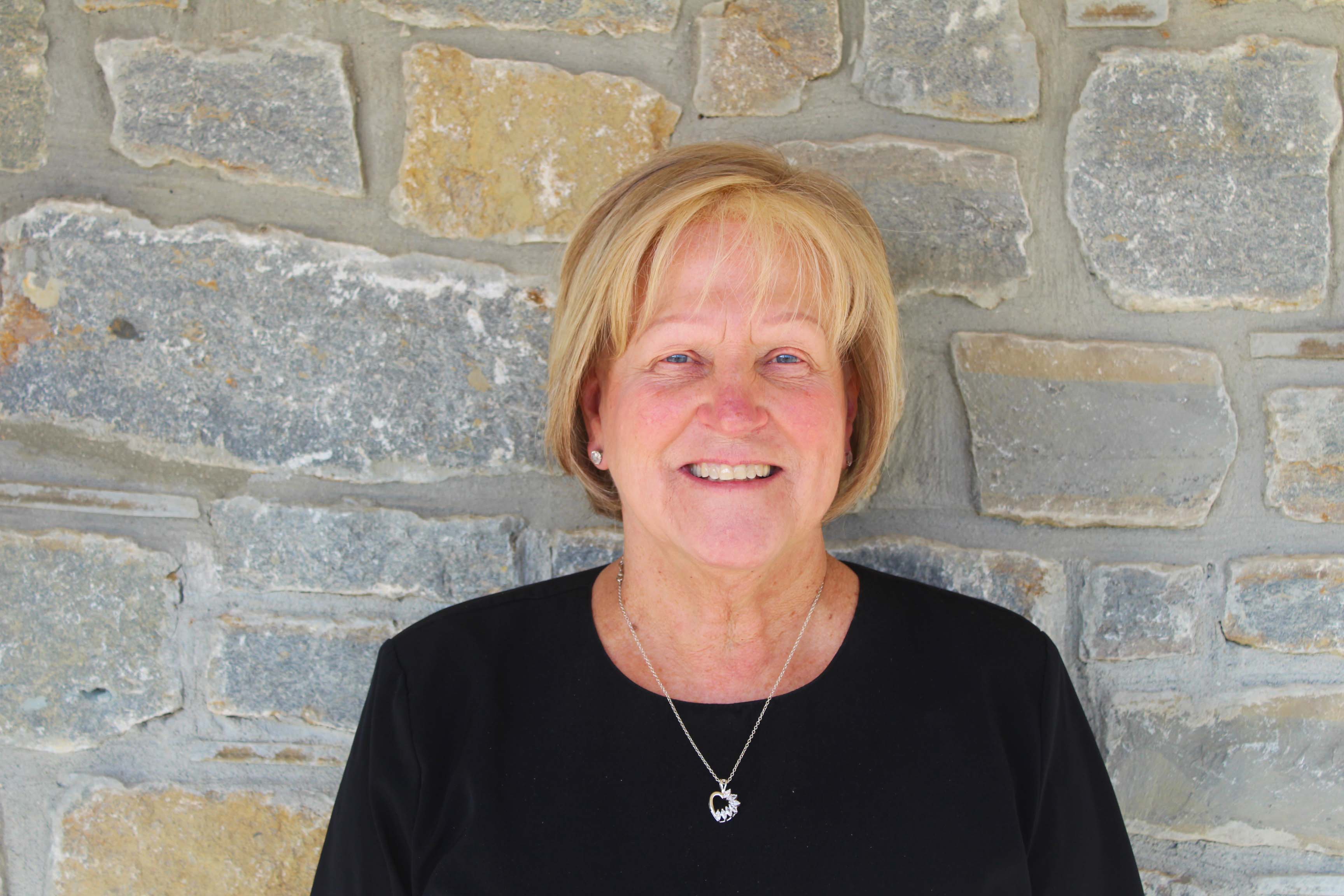 Barbara Peak is a Louisville native and has been with Golf House Kentucky for more than 25 years. She is in charge of the financials and ordering supplies for the company. Barbara enjoys playing golf and is also a basketball enthusiast. She is on the board for the Kentuckiana Basketball Officials Association and been a member of the organization for more than 40 years. She has been chosen to officiate games in the KHSAA Girls State Basketball Tournament as well as the All "A" Classic. When not on the golf course or the basketball court, you will most likely find Barbara watching Louisville Cardinals and Notre Dame Fighting Irish events.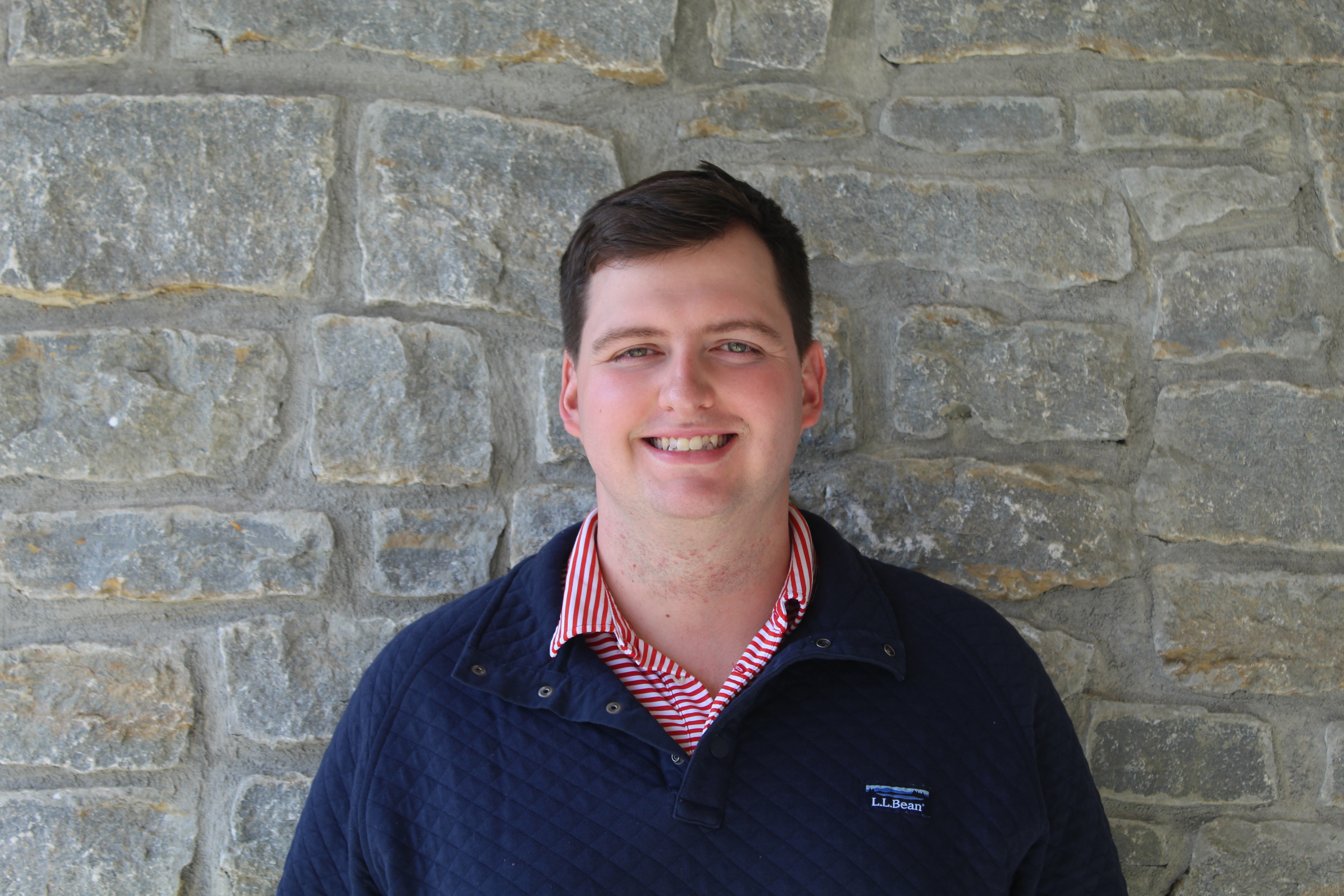 Korey Philpot was born in London, Kentucky and now lives in Lexington. A graduate of Transylvnia University in 2020, Korey received a bachelor's degree in business management: hospitality and tourism. While he was earning his degree, he completed two internships with Golf House Kentucky during the summers of 2017 and 2018 when he assisted with operations of the Kentucky PGA Junior Tour. Post-graduation, Korey spent time working with Pyramid Golf Management as the Director of Collegiate Operations and PDS Copiers as an Account Executive. As the Coordinator, Operations, Korey oversees the course ratings of Kentucky facilities to ensure slope and course ratings are as accurate as possible when golfers post their scores. Ultimately, he would like to one day be the Executive Director of a PGA Section/Allied Golf Association or be the General Manager of a golf facility. He is a diehard fan of University of Kentucky sports and also cheers on the New York Yankees and Indianapolis Colts. When not at work or playing golf, Korey likes to do trail running, hang out with his dog named Ranger, read, or cook.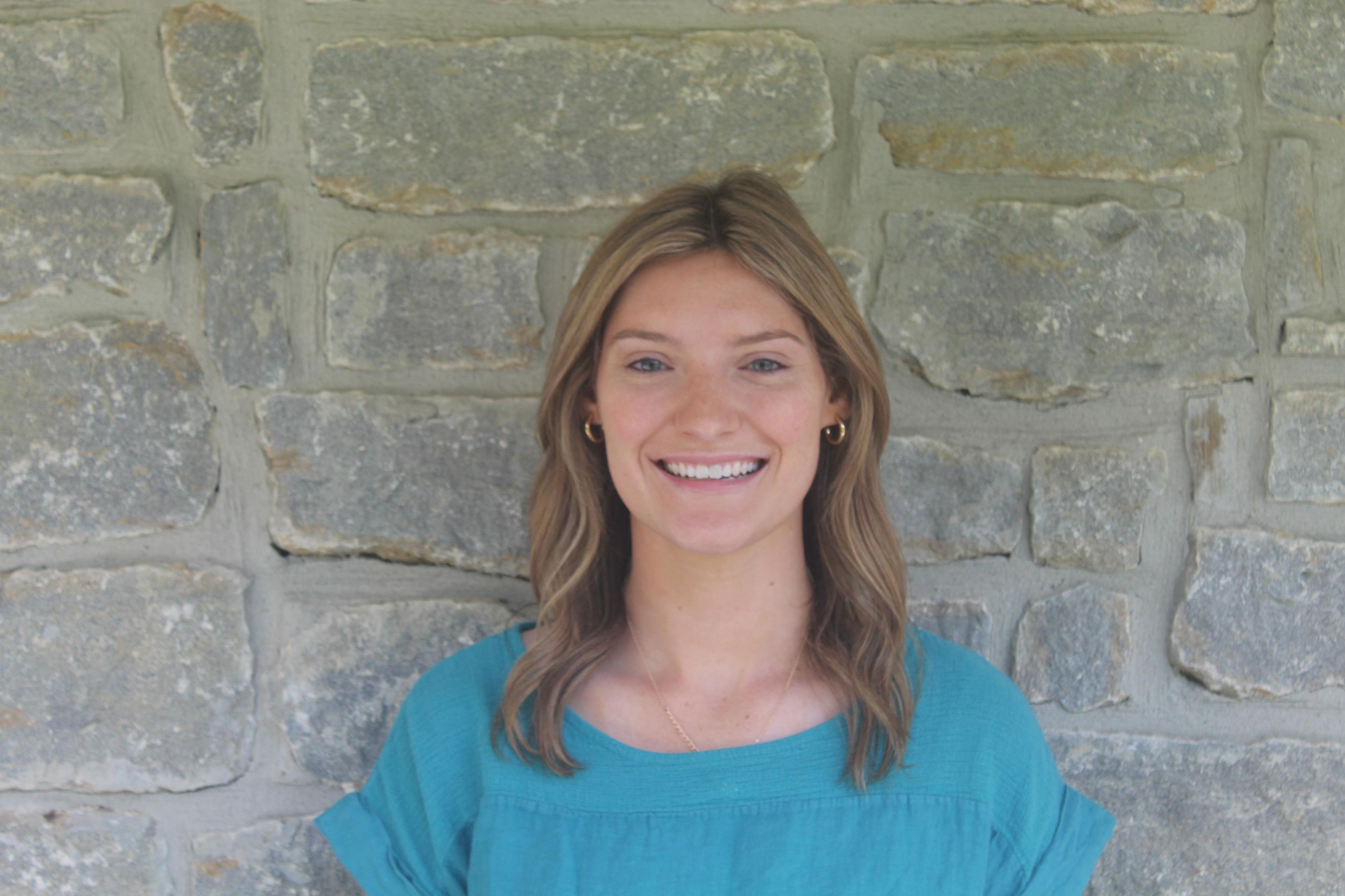 Hannah Randolph became Kentucky's first ever PGA WORKS Fellow when she was hired in August 2022. The PGA WORKS Fellowship is a program that offers access to individuals from diverse backgrounds - whether by gender, age, or race - into the golf industry to gain experience in all facets of the industry. In her role, Hannah concentrates on Kentucky Golf Foundation programs, with an emphasis on PGA HOPE, PGA Jr. League and Youth on Course. She is originally from San Antonio, Texas and had never been to Kentucky before making the move to start this job. She received a bachelor's degree in sports management from Texas Tech University in the spring of 2022.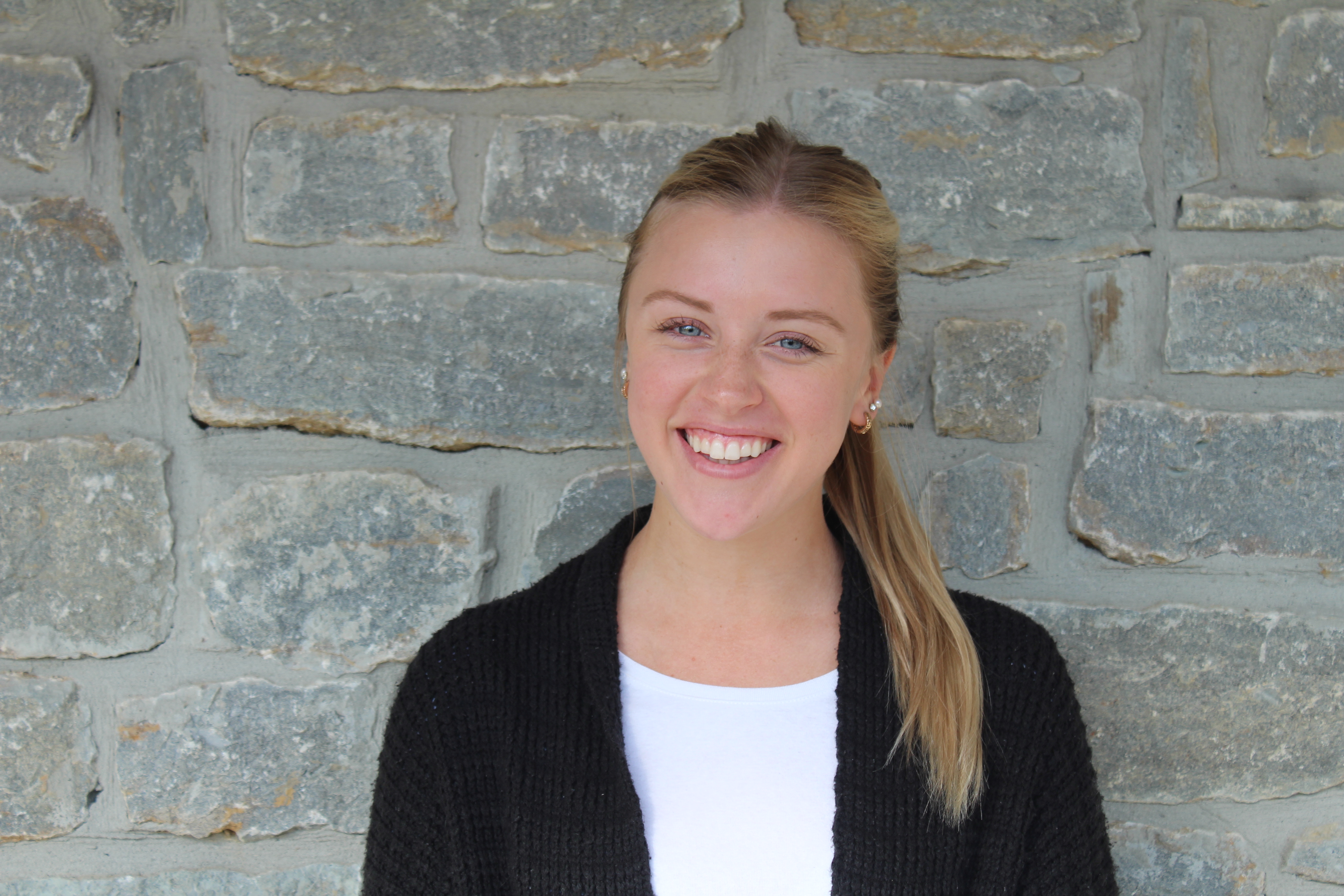 Erin Rowland is a two-time intern aluma of Golf House Kentucky and is now the Coordinator, Player Development for the organization. Erin was born in Las Vegas, Nevada but moved to Louisville at a young age with her family. She graduated from Sacred Heart Academy and enrolled at Western Kentucky University where she has pursued a bachelor's degree in sport and fitness administration/management. She also joined Alpha Delta Pi and played an active role in the sorority's business and functions. In her role at Golf House, Erin oversees the conduction of Drive, Chip & Putt, PGA Jr. League and PGA HOPE while also assisting with the operation of the Kentucky PGA Junior Tour. Her rooting interests in sports lie with the WKU Hilltoppers, Louisville Cardinals and Ohio State Buckeyes. She also enjoys cooking, working out, and spending time with family or friends.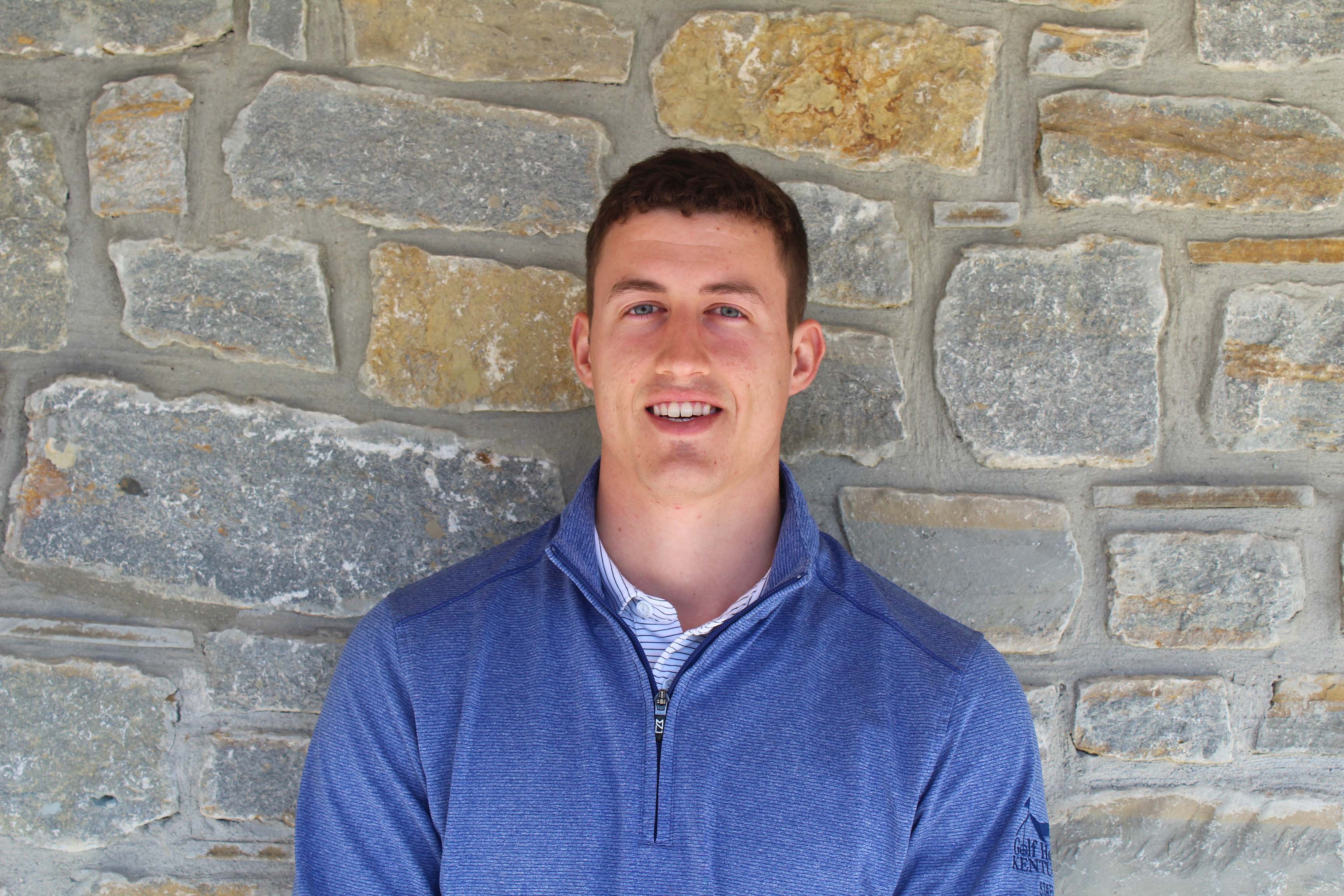 Michael Vick, PGA was born in Jacksonville, Florida before moving to Elizabethtown with his parents when he was five years old. He attended college at Spalding University and Morehead State University before joining the PGA Golf Management program at Eastern Kentucky University in 2016. While making his way through the program, he completed internships at Victory Ranch in Park City, Utah and Forest Hills Country Club in St. Louis, Missouri. He also interned with Golf House Kentucky in the summer of 2019 where he primarily assisted with the operation of Kentucky Golf Association tournaments. Then in 2020, he joined the team on a seasonal basis as the Coordinator, Junior Golf. He has since been promoted to Director, Junior Golf and oversees the Kentucky PGA Junior Tour's operation. Michael is a diehard fan of the Kentucky Wildcats, enjoys spending time with his fiance and their dog Reese, and is looking to further his career in golf administration and tournament operations.
Golf House Kentucky Sponsors