PGA WORKS is a strategic initiative designed to diversify the golf industry's workforce. Funded by PGA REACH, the charitable foundation of the PGA of America, PGA WORKS leverages fellowships, scholarships, career exploration events, and the PGA WORKS Collegiate Championship to inspire and engage talent from diverse backgrounds to pursue key employment positions across the golf industry.
PGA WORKS Fellowship
Launched in the early 2010s, the PGA WORKS Fellowship has been introducing people who haven't been around golf during their life to the amazing opportunities the golf industry provides. The Fellowship is a one-year program that offers access to individuals from diverse backgrounds – whether by gender, age, or race – into the golf industry to gain experience in all facets of the golf industry.
In 2022, Hannah Randolph became Kentucky's first PGA WORKS Fellow. A native of San Antonio, Texas, Randolph came to Kentucky with little knowledge of the golf industry but has gotten tremendous exposure to the golf industry since her hiring date.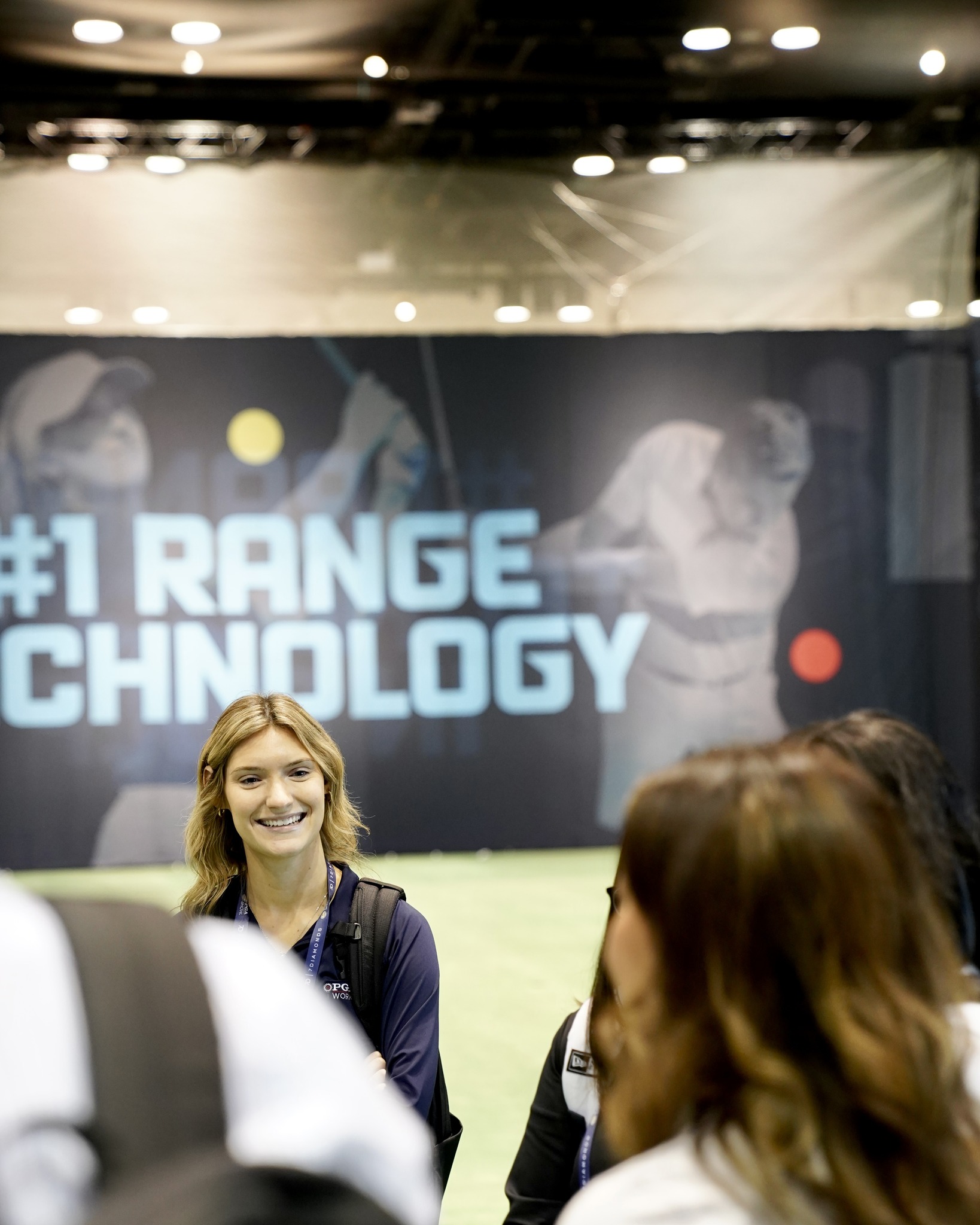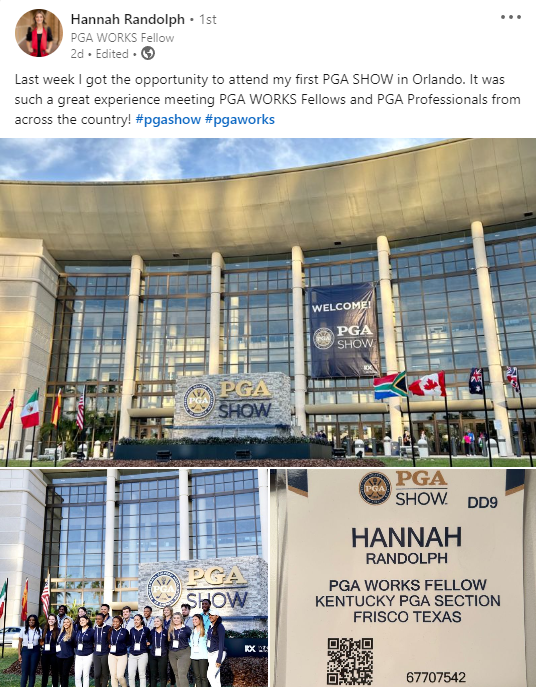 FAQ's
What do PGA WORKS Fellows do?
Responsibilities change from place to place, but some responsibilities that will carry over to every Fellowship include:
Tournament Operations/Section Conferences
Marketing/Social Media
Player Engagement and Development Programs
Drive, Chip & Putt
PGA Jr. League
PGA HOPE
As a Fellow, you are also responsible for attending monthly Fellow Meetings and meeting with the PGA REACH team to discuss your career goals.
What happens after the Fellowship is over?
PGA WORKS stays in contact with each of its Fellows and helps them identify employment prospects when Fellowships end. Other Sections, golf courses, or professional sports franchises include the locations past Fellows have gone to after completing their yearly stint.
Where are places that take PGA Fellows?
Each of the following locations has had at least one PGA WORKS Fellow before.
APGA Tour
Carolinas PGA
Colorado PGA
Gateway PGA
Georgia PGA
Golf House Kentucky
Indiana Golf Office
Metropolitan PGA
Michigan PGA
Mid-Atlantic PGA
New Jersey PGA
North Florida PGA
Northern Texas PGA
Northern California PGA
Northern Ohio PGA
Philadelphia PGA
South Central PGA
South Florida PGA
Southern Ohio PGA
Southern Texas PGA
Western New York PGA
Wisconsin PGA
Essentially, the whole country is your oyster!
Do you need to have golf experience to be a Fellow?
Nope! Fellows do not need to have any previous knowledge about golf coming in and will be trained in everything they need to know upon arrival.
What do WORKS Fellows gain compared to other regular jobs?
Becoming a WORKS Fellow tailors you to a wide variety of positions in the golf industry. From working in golf administration to working at a golf course, Fellows learn the nuances of everything. Fellows are also presented with exceptional networking opportunities with their peers across the country, and the local golf industry workforce.
Who can help me get involved with a PGA WORKS Fellowship?
One full-time staff member works with the PGA of America focusing specifically on WORKS Fellows... before, during, and after their Fellowship. Send emails to each of them below.
Golf House Kentucky Sponsors