Kentucky PGA
Special Awards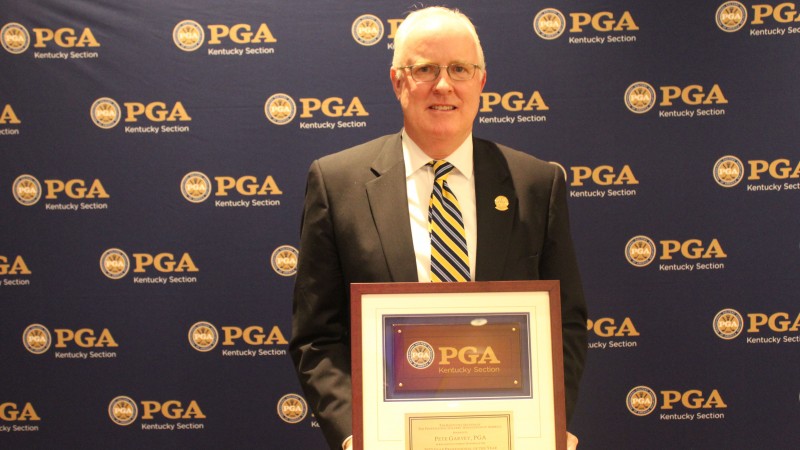 2022 Special Award Winners
Pete Garvey, PGA – Golf Professional of the Year: Just over a quarter-century since he accepted the position of Head Golf Professional at Idle Hour Country Club, Pete Garvey receives the highest honor awarded by the Kentucky PGA as the Golf Professional of the Year. Garvey has positively influenced the members of Idle Hour ever since arriving in 1995 through his charisma and relentless work ethic. Men, women and children at Idle Hour have all fallen more in love with golf thanks to Garvey being a central figure to the facility's operation. Garvey has mentored dozens of young Assistants throughout this time – many of whom are now Head Professionals like himself at top facilities throughout the region. His role as a leader further showed itself during much of the last decade with Garvey being one of the Section's officers. He was elected Secretary of the Section in 2014 to begin this stint which was highlighted by serving as President from 2018-2019. After concluding his last term of service this past winter as Honorary Past President, it has been apparent how much Garvey has shaped golf through the Section. That work extended beyond the KPGA and was shown through his terrific collaboration with the boards of the Kentucky Golf Association and Kentucky Golf Foundation. Those relationships and the work stemming from them have led to significant strides in the growth of Kentucky golf and encapsulates Garvey's dedication to the sport.
Grover Justice, PGA – Teacher & Coach of the Year: One of the state's most popular instructors, Grover Justice is a fitting recipient as Teacher & Coach of the Year. It's his first Section award and comes on the heels of providing about 2,000 lessons on an annual basis since 2016. Justice is entering his third season as a Professional at Bluegrass Golf Academy, which he helped establish to further develop the needs of his students. The list of players he works with is very accomplished, with more than a half-dozen of his players making appearances in USGA Championships, Korn Ferry Tour events and other professional tours throughout North America. A well-accomplished player in his own right, Justice has solidified himself as one of the preeminent figures of Kentucky golf.
Mitchell Moore, PGA – Player Development Award: This is Mitchell Moore's second Section award in three years after being recognized as Teacher of the Year in 2020. There is good reason for Moore to be a consistent award-winner, and it's evident when one sees the scale of his impact at Hopkinsville Golf & Country Club. Moore works with dozens of students on their golf games through traditional instruction and programs like Operation 36 to advance their skills within the sport and get them closer to reaching their respective goals. Moore is also key in "development" in another respect when it comes to developing the skills of other teachers. He has been a prominent face in seminars and workshops for his peers within the KPGA and delivered advice that many have praised for being revolutionary and game-changing. All these traits have gotten him listed in Golf Digest's Best Teacher rankings multiple times now, with many more mentions sure to come as well.
Todd Butts, PGA – Youth Player Development Award: For the second consecutive year, Butts is an award winner within the Section following his recognition as Player Development Award winner in 2021. Working out of Drake Creek Golf Club in Ledbetter, Butts lent his insight to more than 150 junior golfers in 2021. One of the key outlets for those players is the Summer Junior Golf Program at Drake Creek, which takes place every Wednesday morning for eight weeks. Students received full-swing instruction, around-the-green tips, and the opportunity to play on-course during this class. Another instrumental program Butts has created is the West Kentucky Junior Golf Development League, giving youth golfers the opportunity to play in ten tournaments on a weekly basis where divisions are based off the player's perceived skill level. These tournament rounds vary from 4-holes to 9-holes and feature many unique characteristics to create their own appeal and identity not found in other competitions. PGA Jr. League and Youth on Course are also popular programs Drake Creek utilizes, so it's no coincidence that with all of the programs Butts leads, 19 of the last 24 KHSAA Region 1 champions got their start in golf at Drake Creek.
Ralph Landrum, PGA – Bill Strausbaugh Award: Recognizing a person who does outstanding work when it comes to mentoring his/her fellow PGA Professionals, Landrum has done a considerable amount of work in this department throughout his career. It already landed him the Bill Strausbaugh Award from the Section in 2017, but the award is deserved once more due to his collaboration with both current and future PGA Members. Landrum's facility, World of Golf, has established a reputation for taking in high school students or college students for part-time work and then have gone on to enter the PGA Golf Management program at Eastern Kentucky University. But following his time as an Officer of the Section, Landrum has been noticeably active with the younger Members and Associates of the Section; whether he has worked with them directly or not. Always one of the first to lend his support for any favor or task, Landrum is a true friend to the PGA Member in Kentucky and someone each Professional can draw inspiration from.
Kyle Sheffer, PGA – Merchandiser of the Year (Public): It was around this time last year when Sheffer accepted his first Head Professional role, with Oldham County Country Club being the destination. In the year since, golfers have been wowed by Sheffer's ability to produce outstanding equipment and apparel. When Sheffer took over, the golf shop lacked inventory but the space in the shop quickly filled with eye-catching items. Many of those items didn't last on the shelves for long, leading the facility towards a historically good sales year. Consequently, Sheffer is hoping to work with an expanded budget in 2022 to bring in even more great products. If this year goes like last year did, Oldham County's members and guests are in for a treat during their shopping experiences.
Gary Bebelaar, PGA – Merchandiser of the Year (Private): Bebelaar is twice a previous Merchandiser of the Year in Kentucky. First winning in the public category in 2001 and ten years later on the private side in 2011. Another decade has passed, and once more Bebelaar stands as one of the top merchandisers in Kentucky. Big Spring Country Club's golf shop got a new look recently thanks to the extensive clubhouse renovation that took place, and it has allowed Bebelaar and his merchandising operation to flourish. He consistently cites presentation as the biggest key for himself and his team when it comes to maintaining the golf shop's success. Every day is treated as "opening day" at Big Spring from the sense of keeping everything clean and organized while showcasing "fresh" products and equipment. Visitors of Big Spring's new golf shop have said it is one of the top golf shops in the country, but Bebelaar's dedication and eye-to-detail have no doubt factored into what makes the Big Spring golf shop so elegant.
John Mullendore, PGA – Deacon Palmer Award: Indian Hills Country Club in Bowling Green has had a tough couple of years. In December 2019, a fire swarmed the facility's clubhouse and burned it to the ground. That caused Mullendore and his team to shift their operation towards their cart barn and operate from there during the 2020 and 2021 golf seasons. All the while, a new and improved clubhouse was being constructed to take the place of the burned building. Once it was ready to be shown off to members, Indian Hills was dealt another hardship when the devastating tornadoes that hit Kentucky this past December ravaged the golf course. Numerous trees were taken down, several holes received significant turf damage, and the clean-up process is still ongoing. Despite these horrible hardships, Mullendore has stood tall and led the facility, its members, and his team towards prosperity with better things in store. For all that Indian Hills has been through the last couple years, Mullendore's positive attitude and work ethic have not just kept the club afloat, but instead thriving with lots of momentum in tow.
Bruce Nall, PGA – Patriot Award: Since PGA HOPE Kentucky's creation in 2018, Nall has been a prominent figure in the program from the onset. He has taught numerous Veterans how to improve their golf games, invited those same folks to play golf with him, and was a leader in the creation of the PGA HOPE fundraiser at Polo Fields Golf & Country Club which has raised thousands of dollars for the program. At that event, Nall has been seen making it a point to introduce himself to every participant and ensuring they have everything they need to make it an enjoyable day. As someone who has family members that served in World War II, Nall has taken it upon himself to make sure those who have served the country are properly taken care of. As has been evidenced across the country since PGA HOPE was created, golf can drastically increase the happiness of Veterans and even save their lives. Bruce Nall is undoubtedly one of the people who has helped make that a reality.
Matt Bloom – Assistant Golf Professional of the Year: South Park Country Club has experienced a resurgence in multiple departments the last several years, and Matt Bloom has played a key role in that. Alongside David Huffman, PGA Head Golf Professional at South Park, Bloom has brought in improvements to every facet of South Park's golf operation. That ranges from the merchandise in the golf shop to the club's tournament program and to the quality of golf lessons members are receiving. Bloom has been lauded by every golfer he's interacted with as someone who truly cares, has a noticeable passion for what he does, and is simply just a good guy to be around. He has a lot of good things going for him right now between receiving this award and being a newlywed having just married Gabbi – the love of his life. None of this is coincidental, as it exemplifies just how charismatic Bloom is and why he has a bright future on and off the golf course.
Tyler Chilson – Sales Representative of the Year: For the second consecutive year, Callaway's Tyler Chilson is the recipient of this honor. Whether it's his speedy replies to emails, his exceptional fittings, genuine personality, or dedication to the people he works with, Chilson has established a strong rapport with many of the Kentucky Section's Members and amateur golfers across the state. He is instrumental in Callaway maintaining a gold-level partnership with the Section, which is highlighted by the traditional Callaway Pro-Assistant at Audubon Country Club in late May. He epitomizes everything a sales representative should be and immersed himself as a valued member of the Kentucky golf community.
Tom Lane – Media Representative of the Year: A legend in the Louisville sports world, Tom Lane has effectively delivered thousands of stories surrounding Kentucky athletics since debuting with FOX-WDRB in 1990. Among those stories he's covered are hundreds of pieces surrounding Kentucky golf. Those include but are not limited to Kentucky Opens, majors on the Kentucky PGA Junior Tour, and PGA HOPE Kentucky events. While the sports world never stops and Lane finds himself in the center of the college basketball world, he has always made it a point to document Kentucky golf and inform his audience what is happening on the golf course. Because of his work, the sport has gotten immeasurable exposure to viewers throughout the area for more than three decades now. It's safe to say that Kentucky golf has become more of a focal point among sports fans thanks to Lane's work.
---
Kentucky PGA Special Awards
Click here for the history of KPGA Special Award winners
Golf Professional of the Year
One of the highest honors the Association can bestow on a working club professional whose total contributions to the game best exemplify the complete PGA Professional.
Assistant Professional of the Year
Awarded for overall excellence as an assistant professional.
Teacher of the Year
Recognizes a PGA Professional who is an outstanding teacher of golf among the ranks of PGA membership.
Sales Representative of the Year
Recognizes an outstanding Golf Sales Representative in the Kentucky.
Youth Player Development Award
Recognizes the PGA Professional who is a leader in junior golf and who reflects the ideals of those who work with youth.
Media Representative of the Year
Recognizes an outstanding Golf Media Representative in the Kentucky.
Bill Strausbaugh Award
Recognizes PGA Professionals who by their day-to-day efforts have distinguished themselves by mentoring their fellow PGA Professionals in improving their employment situations and through service to the community.
PGA Professional Development Award
Recognizes the PGA Professional who is the model educator of PGA Golf Professionals.
Player Development Award
Recognizes a PGA Professional for extraordinary and exemplary contributions and achievements in the area of player development.
Merchandiser of the Year
Recognizes those PGA Professionals who have excelled as business persons & merchandisers in the promotion of golf at a private, public or a resort facility.
Quick Links
PARTNERS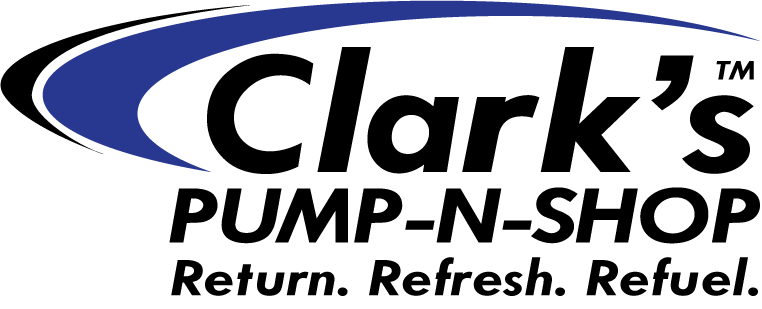 Golf House Kentucky Sponsors