Kentucky PGA
Special Awards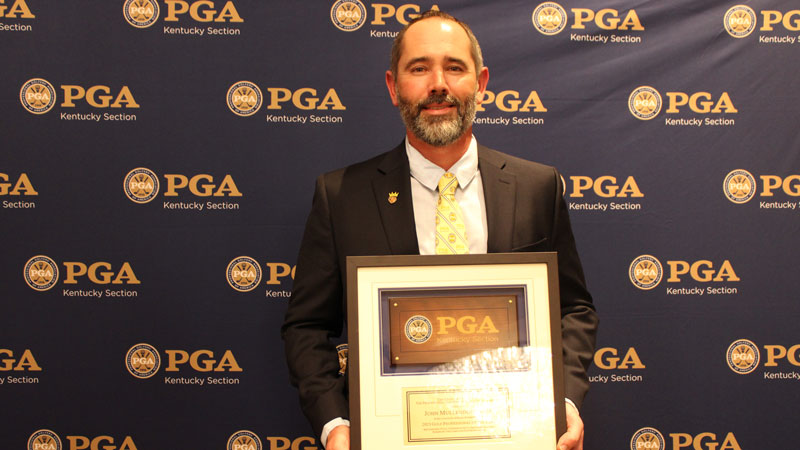 2023 Special Award Winners
John Mullendore, PGA (Indian Hills Country Club) - Golf Professional of the Year: Indian Hills Country Club is the only facility John Mullendore, PGA has ever known during his time in the golf industry. A native of Bowling Green who learned the game at public courses across the area, John is woven into the city's golf community and has become a central figure for the members and guests of Indian Hills. Despite a fire in 2019 that destroyed the clubhouse and the 2021 tornadoes which wiped out nearly 300 trees and left several holes of the golf course in disrepair, John's leadership has helped Indian Hills not only recover from these devastating events, but instead put it in a position to thrive for years to come. Between his work at Indian Hills and the time he's dedicated to the Section Membership in recent years, John demonstrates what the model PGA Professional in Kentucky looks like.
Chad Douglas, PGA (The Club at Olde Stone) - Assistant Golf Professional of the Year: Chad Douglas, PGA has been a visible component to nearly every element of the Olde Stone golf operation. Merchandising, coaching the PGA Jr. League team, general lessons to club members, you name it. Any time Chad is asked to do something, the answer is "yes." He strives to be as knowledgeable as possible with every task that comes his way, whether that comes in his professional life or his personal life. Chad has also been instrumental among the Section Membership by serving on a variety of committees. The assistants, tournament, sponsorship, and marketing committees have all been influenced by Chad as he strives to make every PGA Member or Associate's professional career better. This April, Chad will make his debut appearance in the PGA Professional Championship after finishing in the top-three of our Section Championship in 2022. Kentucky couldn't ask for a better Assistant Professional to represent itself, on-course or off-course, than Chad Douglas.
Kyle Smith (Greenbrier Golf & Country Club) - Deacon Palmer Award: Kyle Smith recently joined the group of Kentucky Section Members and Associates after becoming an Assistant Golf Professional at Greenbrier Golf & Country Club. He has already become well-known to many thanks to a big smile and a pleasant demeanor, but Kyle and his family have had a terrible situation arise with his son, Kalon. In the spring of 2022, Kalon was diagnosed with Perthes Disease which forced him into a wheelchair and has provided a significant roadblock for a young man that has shown great enthusiasm and potential as a golfer. While this news has devastated Kyle and the entire Smith family, Kyle has not let it sway him from offering the best experience possible to his coworkers plus the members and guests of Greenbrier. Determined to put a smile on someone's face and inject as much positivity into people's lives as possible, Kyle has taken this obstacle as well as possible. His inspiration to live life to the fullest, help Kalon in any way possible, and creating awareness for the disease has demonstrated Kyle's traits as a great person, let alone a great golf professional.
Donnie Caldwell, PGA (Wasioto Winds Golf Course) - Player Development Award: There may not be a PGA Member in Kentucky who means more to one specific area of the state than Donnie Caldwell, PGA does to southeastern Kentucky. Based out of Wasioto Winds Golf Course, Caldwell has been a leading figure for First Tee - Pine Mountain, LPGA Girls Golf of Pineville and competitive edge programming at Lincoln Memorial University. In addition to working with those programs, Caldwell has served on the PGA of America's Diversity Awareness Committee and hosted many tournaments or programs concentrated on Veterans or golfers who are disabled or have special needs. This is Caldwell's eleventh Special Award within the Kentucky PGA, accurately showcasing how much passion he has for the game along with his success in spreading that passion to others.
Kelly Williams, PGA (Greenbrier Golf & Country Club) - PGA Golf Executive of the Year & PGA Professional Development Award: Since becoming General Manager of Greenbrier Golf & Country Club in 2007, Kelly Williams, PGA has seen more than a fair share of economic or global challenges take place over the last 16 years. In 2010, despite the recession, Kelly guided the club through a $700,000 pool renovation that immediately set the facility apart from its neighbors. That pool had a lot to do with generating a youthful resurgence in the club that now has Greenbrier positioned as one of the most popular private clubs in the state. More recently, the dream of a state-of-the-art lifestyle center came to fruition after years of planning that led Kelly to dive into the trends of golf, other social activities and dining. It now boasts 4 TrackMan bays, a PuttView system, more than 4,00 square feet of exercise space, immaculate dining options, spaces for children, and much more. Kelly has helped turn Greenbrier into a "first-to-act" club that sets a high bar when it comes to revolutionizing the ways club members enjoy their facility.
Twice a recipient of thie PGA Professional Development Award previously, Kelly is once again the winner of the PGA Professional Development Award thanks in large part to his time spent serving on the Section's education committee. Each of the last few winters, Kelly has gone to great lengths to secure some of the most highly-respected PGA Members in the country to lead informative seminars. Additionally, he continues to search for alternative methods to hold education meetings in fun, collaborative environments that make it easy for attendees to strengthen their skills. At his home club of Greenbrier, his customer-first mindset of serving the member and exceeding their expectations has become a trait passed through to the Professionals who have come in to work under his leadership. Kelly is renowned across the country for his commitment to the PGA Member and Kentucky is certainly fortunate to have him work so closely for our Section's Membership.
Kevin Greenwell, PGA (Seneca Golf Course) - Bill Strausbaugh Award: When Kevin Greenwell, PGA was inducted into the Kentucky Golf Hall of Fame in December, it truly became apparent how much of an impact he's made on his fellow PGA Professionals. Prominent Section Members today admitted that before Kevin crossed their lives, they were "lost", "directionless", "unsure of what they wanted to do with their career", or "in need of a father figure." Kevin made all of those burdens disappear. His calm demeanor and outstanding work ethic has positively impacted a number of PGA Members in this state and in surrounding Sections. Bill Strausbaugh would be proud to know there is someone like Kevin Greenwell here in Kentucky.
Barry Payne, PGA (Hopkinsville Golf & Country Club) - Youth Player Development Award: Junior golfers and their parents in Hopkinsville may understand the impact Barry Payne, PGA has had on their community, but much of Kentucky probably doesn't realize how exactly Barry has changed the youth golf landscape in his community. In 2015, he launched the first PGA Jr. League program in Hopkinsville with three teams immediately getting involved. In 2016, a local golf course which had no junior background or PGA presence received a Jr. League team led by Bayne which he oversaw for four years. Now, he works hand in hand with past Section Award winner Mitchel Moore at Hopkinsville Golf & Country Club with what has become one of the most successful junior golf programs in all of Kentucky. Between that, PGA Jr. League, and his influence in local high school golf, Barry has truly grown the game through his many hours dedicated to the youth of western Kentucky.
Adam Gary, PGA (Western Kentucky University) - Teacher & Coach of the Year: Since becoming the women's golf coach at Western Kentucky University in the summer of 2014, Adam Gary has become the winningest coach in the near 50 years of Lady Hilltopper golf with 9 team victories. He has also guided the program to a new record team tournament score (857), its highest conference finish (2nd), lowest season team stroke average (293), and lowest team round to-par (-8). He has helped make this happen through a variety of certifications, a relaxed and calm personality that makes it easy for players to ask questions, and a commitment to share his knowledge with players and his fellow Professionals alike. Adam believes the best way to share ideas is through experience, and you'd be hard-pressed to find someone who has the wealth of experience that Adam possesses.
Tim Reeves, PGA (Quail Chase Golf Club) - Patriot Award: PGA HOPE Kentucky has grown immensely over the last five years, but at the very beginning of the program's roots was Tim Reeves, PGA who helped the program get off to a fast start. Tim has been the lead instructor at PGA HOPE Louisville based out of Quail Chase Golf Club since it debuted in 2018. As a Veteran himself, Tim recognizes the importance of getting golf clubs in the hands of those who served so the game can begin changing their lives. He strives to provide each participant with as much individual attention as possible, while generously making himself available before and after clinics as well. The first session of PGA HOPE Louisville this year sold out in less than a few days, no doubt because Veterans realize the outstanding leadership of Tim and want to spend as much time with him as possible.
Tom Walters, PGA (Summit Hills Country Club) - Merchandiser of the Year (Private): Summit Hills Country Club boasts one of the most visually stimulating golf shops anywhere in Kentucky. Upon walking through the doors, golfers are treated to an assortment of color, styles and trends. All of which stems from the leadership of Head Golf Professional Tom Walters, PGA. As noted on his nomination form, it was said that the club takes great pride in how their shop looks because "it sets the tone for your experience at Summit Hills." The cleanliness, themes and decorations have helped Tom's shop become one of the most successful in our Section. With just the right mix of steadfast beliefs that need to be constant in addition to being open to changing with the times and the trends, Tom has turned his golf shop into one of the top shopping experiences for any golfer in the Commonwealth.
Matthew McCrady (Man O'War Golf & Learning Center) - Merchandiser of the Year (Public): Man O'War Golf & Learning Center is no longer just a place for Lexington golfers to practice their swing or get a lesson. It's also one of the top places to shop for equipment and apparel thanks to Matthew McCrady. He doesn't believe in "capturing a sale" but rather "capturing a customer." The highest quality products need to be at the most affordable price, and customers should be sold what they need… not what they don't need. It's this kind of caring for the customer that has made Matthew successful in merchandising but other elements of the golf industry as well, with more awards certain to come his way.
Davis Bunn (PING) - Sales Representative of the Year: Five years ago, Davis Bunn introduced himself to the Kentucky Section as PING's new sales representative. While Davis quickly became a terrific resource to Members of the KPGA, his work following the COVID-19 pandemic has truly separated him from his peers. While PGA Professionals have been tasked with meeting expectations among the new golfers and the returning players that the pandemic ushered in, Davis has been an asset to many Members so that those players can get the right equipment in their hands. By hosting fitting events and utilizing a vast amount of product knowledge, Davis has made it easier for Professionals to quickly get the right equipment to each golfer. That in turn, has led to lower scores. Davis has also made an effort to connect with the next generation of golfers by working with First Tee - Louisville. He has shown boys and girls of the program there is more to a career in golf than just playing on the PGA or LPGA Tour. Becoming a sales representative and a club fitter are just a couple of those avenues he has shed light on, but juniors can look towards Davis and understand what it means to be an outstanding golf industry worker.
Tom Lane (FOX-WDRB) - Media Representative of the Year: A legend in the Louisville sports world, Tom Lane has effectively delivered thousands of stories surrounding Kentucky athletics since debuting with FOX-WDRB in 1990. Among those stories he's covered are hundreds of pieces surrounding Kentucky golf. Those include but are not limited to Kentucky Opens, majors on the Kentucky PGA Junior Tour, and PGA HOPE Kentucky events.Because of his work, the sport has gotten immeasurable exposure to viewers throughout the area for more than three decades now. For the second consecutive year, Tom Lane is the Media Representative of the Year for good reason.
---
Kentucky PGA Special Awards
Click here for the history of KPGA Special Award winners
Golf Professional of the Year
One of the highest honors the Association can bestow on a working club professional whose total contributions to the game best exemplify the complete PGA Professional.
Assistant Professional of the Year
Awarded for overall excellence as an assistant professional.
Teacher of the Year
Recognizes a PGA Professional who is an outstanding teacher of golf among the ranks of PGA membership.
Sales Representative of the Year
Recognizes an outstanding Golf Sales Representative in the Kentucky.
Youth Player Development Award
Recognizes the PGA Professional who is a leader in junior golf and who reflects the ideals of those who work with youth.
Media Representative of the Year
Recognizes an outstanding Golf Media Representative in the Kentucky.
Bill Strausbaugh Award
Recognizes PGA Professionals who by their day-to-day efforts have distinguished themselves by mentoring their fellow PGA Professionals in improving their employment situations and through service to the community.
PGA Professional Development Award
Recognizes the PGA Professional who is the model educator of PGA Golf Professionals.
Player Development Award
Recognizes a PGA Professional for extraordinary and exemplary contributions and achievements in the area of player development.
Merchandiser of the Year
Recognizes those PGA Professionals who have excelled as business persons & merchandisers in the promotion of golf at a private, public or a resort facility.
Quick Links
PARTNERS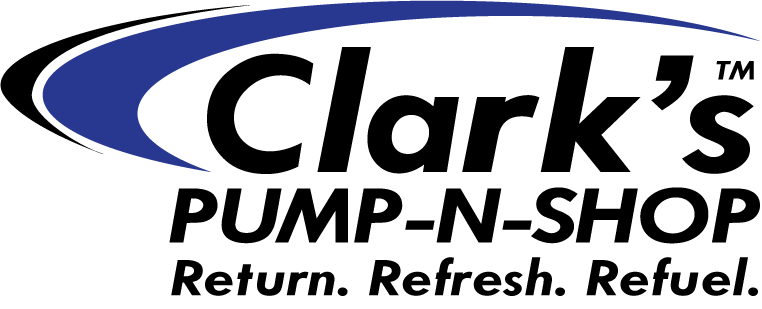 Golf House Kentucky Sponsors