Kentucky Golf Association
Player of the Year
KGA Player of the Year Standings
The KGA Player of the Year Standings identifies the amateur who had the best season in Kentucky Golf Association managed and select non-managed competitions. The standings are calculated using the Kentucky Amateur Points System, (Women's System for Women) competitions only for the tournament current season.
On January 1, 2019 the Kentucky Golf Association (KGA) modified the age divisions. The Open Division will include players up to age 49*. The Senior Division includes ages 50 – 59, Masters Division players range from 60 – 69 and the Legends Division includes all players 70 and over. All players no matter their age are eligible to compete in every KGA tournament scheduled unless designated for gender only competitors. Except for the Kentucky Amateur, all tournaments feature gross and net divisions with prizes.
Players ages 40-49 who compete in the Open Division will earn points towards the Herb McGuire Mid-Senior Player of the Year.
* = Players above the age of 50 may still choose to play in the Open division if they do so choose.
Click here for 2021 Points Structure
---
John Owens Player of the Year
2021 Current Standings | Past Award Recipients
---
Women's Kentucky Player of the Year
2021 Current Standings | Past Award Recipients
---
Herbie McGuire Mid-Senior Player of the Year (age 40-49)
---
Tom Musselman Player of the Year (age 50-59)
---
Dale Barnstable Player of the Year (age 60-69)
---
Don Smith Player of the Year (age 70+)
---
KGA Amateur Series Standings
The KGA Amateur Series Standings determine eligibility for the KGA Amateur Series Championship. The standings are based solely on a player's performance at KGA Amateur Series events. Points are awarded for gross and net finishes. 1st Place receives 15 points and each place through 14th receive one less point. All players 15th and higher receive 1 point. Ties are not split. Points are doubled for the Series Championship. The highest point winner will be recognized as the Series Champion.
---
Western Kentucky Amateur Series Standings
The Western Kentucky Amateur Series is a new trio of events in 2021 which take place exclusively in Western Kentucky. These events are open, however, to any amateur golfer in Kentucky regardless of their location, age or gender. These three events will offer their own points standings which will recognize Western Kentucky Players of the Year upon completion of these tournaments.
Key Notes
a) To receive points, a player must be a resident of Kentucky and/or have an active WHS Handicap Index at a KGA Member Club.
b) To be eligible for POY honors, players must play in at least one KGA Championship.
c) Points are awarded using standardized percentages for all competitions.
e) Point values in team competitions are split equally (exception is USGA Four-Ball).
g) Players playing in a competition with a Open Division shall earn Mid-Senior POY points if eligible (age = 40-49)
h) Points in USGA Qualifiers held in Kentucky are awarded to players based on finished against Kentucky amateurs only.
i) Points for USGA Qualifiers held outside of Kentucky are awarded only to qualifiers (see USGA Qualifying Bonus on chart).
j) Points for USGA Championships remain in player's record until the next years actual championship concludes.
k) Points in Kentucky Opens are awarded to players based on finish against Kentucky amateurs only.
Quick Links
PARTNERS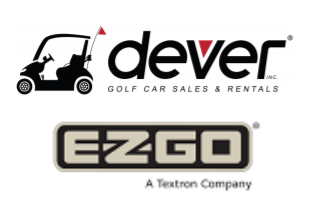 Golf House Kentucky Sponsors