Handicapping
Handicapping Services
We are a proud provider of the Golf Handicap & Information Network (GHIN). GHIN is an all-inclusive software package developed by the USGA for the purpose of helping clubs, golfers and golf associations interact and promote the game. Key services of the software package include handicap management, tournament management, web services and data services.
Golf Handicap Program (GHP)
GHP provides accurate and timely Handicap Indexes for more than 1.6 million golfers. It is the world's largest handicapping service. Scores are submitted by members at any GHIN club in the nation. The scores are promptly routed to the national server where, through a license with the USGA, Handicap Indexes are calculated and distributed to KGA members clubs at two-week intervals during the golf season. In addition to a user-friendly interface for golfers, GHP's powerful management module provides a handicap committee with tools for player maintenance and a custom report writer. The KGA provides the GHP software, installation and technical support as part of membership. A small additional fee is charged for each active golfer.
World Handicap System (WHS)
The World Handicap System™ enables golfers of all skill levels to compete on an equitable basis. This section of the site will help golfers understand why having a Handicap Index® is important. There are links to "The World Handicap System" manual, the USGA's handicapping equivalent of "The Rules of Golf" and a Course Handicap™ calculator to allow players to convert their Handicap Index to the Course Handicap for any course that has been properly rated. Articles and resources are available for anyone interested in starting a golf club or for current Handicap Committee chairmen who need assistance in maintaining handicaps for their respective clubs. The current version of the USGA Handicap System went into effect on Jan. 1, 2019. On Jan. 1, 2020, the World Handicap System will take effect. Any modifications to the System are noted on the USGA Web site.
Quick Links
PARTNERS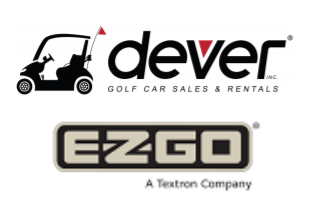 Golf House Kentucky Sponsors