Golf Pod Kentucky presented by KT Tape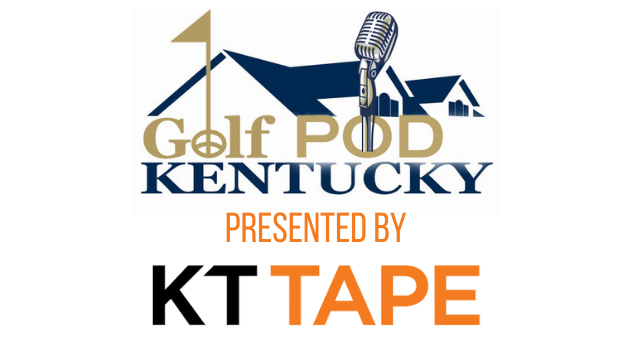 Welcome to the official podcast from the home of golf in Kentucky. The Family of Golf Organizations (Kentucky Golf Association, Kentucky PGA Section and Kentucky Golf Foundation) hope you enjoy this podcast designed to introduce you to some of the names that help make golf in Kentucky thrive. News and updates about things going on within the KGA, KPGA and KGF will be discussed as well.
Episode 58 - Jesse Massie, PGA
Episode 56 - Kevin Childers, PGA
Episode 51 - Matthew Troutman Part II
Episode 50 - John Mullendore, PGA
Episode 47 - Mallory Blackwelder Trudeau
Episode 41 - Kentucky's Dream 18 (Part Two)
Episode 40 - Kentucky's Dream 18 (Part One)
Episode 31 - An Oral History of the 2008 Ryder Cup at Valhalla Golf Club
Episode 30 - Dawes Marlatt, PGA
Episode 29 - John Ballard, CGCS
Episode 28 - Andrew & Sara Stephens, PGA
Episode 25 - J.B. Williams (again!)
Episode 24 - Steve Shafer, PGA
Episode 22 - Ryan French (Monday Q Info)
Episode 21 - Gregory Mack, Jr.
Episode 18 - Eric Gilliland, PGA
Episode 14 - Josh Griffin, PGA
Episode 10 - Derrick Griffitts, PGA
Episode 9 - David Hill (One Beaded Golfer)
Episode 8 - Daniel DeLuca & Taylor Riggs
Golf House Kentucky Sponsors